An Early Years education is the most valuable time for children to cultivate their neurodevelopment. During years 2-5, the brain literally doubles in size. The evidence of the massive impact that relationships, environments and experiences have on the future development of a students well-being is incontrovertible. At Verita we create a safe space that is grounded in social and emotional support, caring relationships, and the freedom to be self-expressed.
The curriculum is built on the principles of learning through play. Play allows students to test their abilities, use initiative, take risks and make mistakes without the fear of failure. Through play, children learn to be creative, imaginative and have fun.
Students develop prosocial skills through our inquiry-based program which allows them to test and explore the world around them. Daily activities are implemented to build their confidence, enhance their self-motivation and understand their thoughts and actions. Students are celebrated for their uniqueness and individual personalities. Diversity and inclusiveness is intrinsic in their engagements and interaction with other students Differences are honored and supported
EARLY YEARS FOUNDATION STAGE (EYFS)
Our Early Years Foundation Stage (EYFS) is for children from two to five years of age and follows the Early Years Foundation Stage (EYFS) Curriculum of England.
Our early year's program recognizes that there are many kinds of intelligences, intuition, imagination, creativity, physical, sensitivity to others, and self-understanding. To neglect any of these areas is to limit students in the development of their full human potential.
We focus on each of these intelligences throughout the preschool years focusing on prime areas of development:
EYFS PRIME AREAS OF DEVELOPMENT:
Communication and Language: 

Physical Development:.
Personal. Social and Emotional Development
Specific areas of development:
Phonics, Reading, Writing and Literacy. Pre-reading skills like phonics and phonemic awareness are taught through the Department of Education and Skills primary national strategy called 'Letters and Sounds.' Students learn how language works and lay the foundation for their future literacy skills.
Mathematics: Numbers, shapes, space and measures. In EC programmes, Maths is integrated into play. However, our reception classes follow the White Rose programme, an effective scheme of work which allows pupils to make progress through use of concrete objects, varied fluency and hands on experiences. Please click the link to find out more about

White Rose

.
Understanding of the World: people and communities, the world and technology.
Expressive Arts and Design: Exploring the use of media and materials, being imaginative.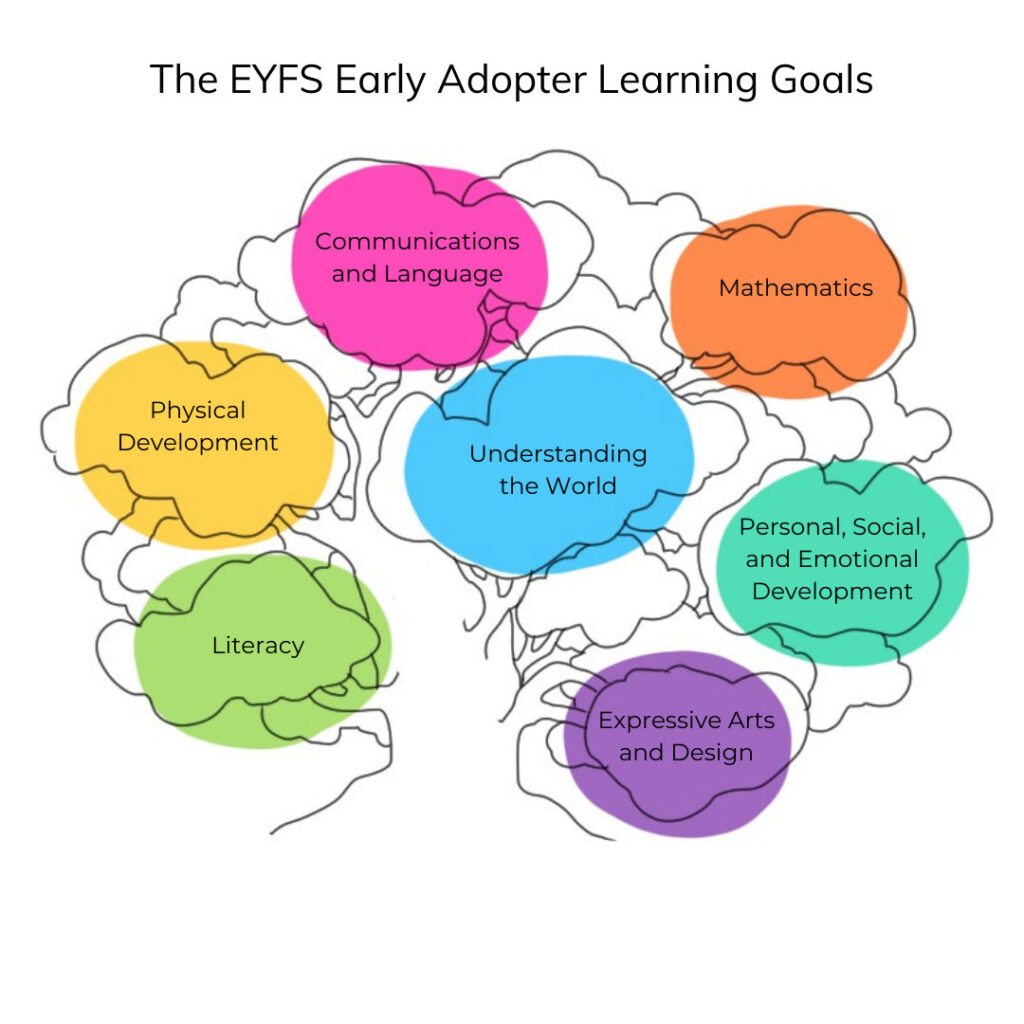 Each of these areas of development is interconnected, reflecting the child-centered learning and the integrated teaching approach that Verita promotes.
We also believe that the arts are an essential part of our Early Years curriculum.  It is important that students learn to express themselves creatively and use their imaginations freely. Music, art, drama, visual arts, and dance are all significant parts of the early years program at Verita.
IEYC: International Early Years Curriculum
The IEYC is an innovative research-based program that is layered OVER the National Curriculum to bring the learning to life.  IEYC recognises global best-practice and the developmental needs of 2.5-5 year olds. It supports key areas of learning through holistic enquiry and play-based approaches encompassing all curriculum areas including personal, social and emotional development.
The curriculum contains themed Units of Learning. These are sequenced through the IEYC Process of Learning. This captures children's natural curiosity as a starting point and, within an enabling environment, balances child-initiated and teacher-scaffolded provision.
Each child will have their own unique learning journey through the IEYC. How children learn and develop will depend on the IEYC Units of Learning that are implemented, and learning that is driven through the children's own interests
Active Learning through Play
Our Early Years Teachers recognise that young children learn best through being active. We understand that active learning involves other people, objects, ideas and events that engage and involve the children for sustained periods. Therefore, we believe that Early Years education should be as practical as possible and our EYFS has an ethos of learning through play. We recognise the importance of children's play. It is an essential and rich part of their learning process, supporting them in all areas of development. Play is a powerful motivator, encouraging children to be creative and to develop their ideas, understanding and language.
The EYFS at Verita International School provides both structured and unstructured play opportunities both inside and outside. These activities are designed to engage children in practical, first-hand experiences which support children to discover, explore, investigate and help to make sense of the world around them.
In providing these active learning opportunities through play we understand the central position of play within the EYFS framework. This is essentially a play-based curriculum and pedagogy as the provision of play opportunities underpins its delivery within our setting.
We believe all students  are born with a gift for learning, a natural curiosity and a drive to discover knowledge through engagement and exploration. At Verita, our teachers are dedicated to cultivating that sense of curiosity, creativity, and critical thinking though our model of education
Primary students  learn about the world by actively making sense of it themselves, rather than having the knowledge transmitted to them. Our curriculum uses an inquiry-based model where children experience learning by doing, interacting, and being challenged by information that is relatable to their real-life experiences.
Knowledge is shared through purposeful talk, collaboration, selecting and interpreting different sources, and on interpreting and analyzing what they find to come to conclusions and answers to the questions asked 
Our classrooms are designed to be participatory spaces divided into learning stations that provide differentiated learning opportunities.  Students are free to explore and adapt to their individual and unique learning styles.  The experience is carefully structured and based on units of learning through the International Primary curriculums. Using an interdisciplinary approach to learning students are given an opportunity to acquire and apply knowledge and skills from a variety of academic areas.
In addition to fostering strong academic achievement, we also provide rich opportunities for students to cultivate positive social and emotional development. in order to help them become successful, productive, and positive members of their local and global communities.
NATIONAL CURRICULUM OF ENGLAND
IPC: International Primary Curriculum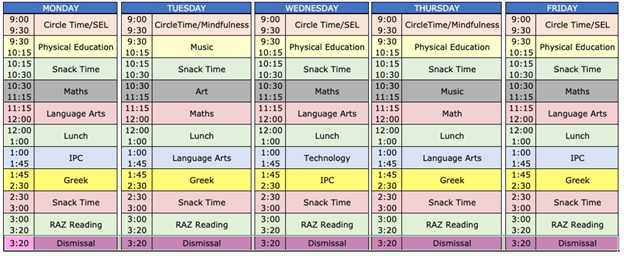 Verita's Secondary School will open in the 2023-2024 academic year when Year 6 students move into Year 7.  Our Secondary School is committed to offering students an environment that reinforces academic mastery, social maturity, and emotional intelligence they have developed in Primary School.
Secondary school is designed to be a university preparatory curriculum that aims to develop habits of mind which include creative and critical thinking, collaborative and independent study and effective communication. Students consolidate their research and writing skills as well as their ability to apply theoretical concepts to real-world issues. An emphasis is placed on higher level development of the  students' self-management and social skills.
iGCSE EXAMS
The iGCSE exams— or 'International General Certificate of Secondary Education exams' — is an evaluation exam taken by most International Secondary school students at the end of their 11 years of education.  iGCSEs are internationally recognised as an exceptional Secondary school qualification and act as the gateway to further academic study. The iGCSE's program provide an well-integrated preparation for students who will be entering the IBDP curriculum
INTERNATIONAL BACCALAUREATE (IB) DIPLOMA PROGRAMME (DP)
Year 12 & 13
International Baccalaureate (IB) Diploma Programme (DP) is a 2 year curriculum that will be introduced for Year 12 and 13 students at Verita International School
The IB Programme is an academically challenging and balanced curriculum that prepares students in Year 12-13, for success at university and the world beyond the classroom. The curriculum is one of the more respected and globally recognized diplomas programs at the world's top universities. The Diploma Programme prepares students for effective participation in a rapidly evolving and increasingly global society as they:
develop physically, intellectually, emotionally and ethically
acquire breadth and depth of knowledge and understanding, studying courses from six subject groups
The six subject groups are:
Studies in language in literature
Language acquisition
Individuals and societies
Sciences
Mathematics
The arts
The three additional required components include:
Theory of knowledge (TOK): this component is focused on teaching students to question everything they know. It serves as a pillar to enhance students' analytical and critical thinking skills.
Extended Essay (EE): this is an independently researched and written 4000 word essay. Students explore any topic of their interests and will be paired with a supervisor.
Creativity, activity, service: students use those three pillars to design and complete a project of their interest.
Verita International School will be an authorized IB World School at the opening of the Secondary School. As an IB World School offering the IBDP, the school will be part of a global community of schools committed to developing knowledgeable, caring young adults who will be ready to negotiate their future successfully and make contributions resulting in a more equanimous and peaceful planet.
INTERNATIONAL EXCHANGE PROGRAM