INTERNATIONAL EXCHANGE PROGRAM
Currently, Verita is working with several international organisations to establish and participate in student exchange programs during their Secondary School years.  Programs will include inviting international students to Verita School and sending Verita students abroad to experience the world.
International exchange programs transform student horizons by offering new and exciting environments, unique cultures and communities. They help students develop lifelong skills of independence, confidence, and resilience to flourish and succeed in the global community.
During an international exchange program, learners immerse themselves in a different culture, learn new language skills, and access the warm and welcoming communities of schools worldwide. The Verita students discover the ways of life of other children while taking part in this unique programme. Students finish the program with a deepened understanding of the perspectives of their fellow global citizens and develop informed global perspectives and aspirations.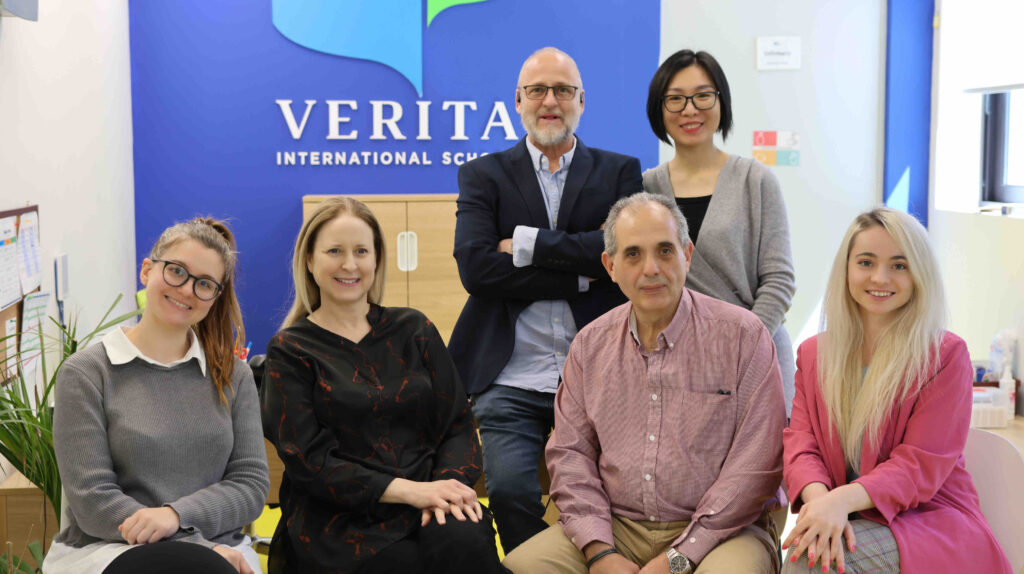 Chinese International Overseas School
Verita International School is proud to introduce our first International Exchange Program. In 2022 Verita partnered with one of the leading educational institutions in China to develop and establish an advanced English Language Program for A-Level preparation.
Students will travel to Greece for an overseas educational experience, participating in the A-Level course curriculum.  The students will have an opportunity to be educated in a Secondary School environment,  learn the English language, and enjoy an International School experience.  At the completion of the program, students will be departing the program with a Secondary School Diploma and having completed the Edexcel A-Level program.
To learn more about our Chinese International Overseas program, click here.