Verita International School proudly offers the National Curriculum of England and Wales through the International Middle Years Curriculum (IMYC) for Year 7-9, with the Edexcel International GCSE for Year 10-11, and the prestigious International Baccalaureate Diploma Programme for Years 12-13 coming soon. 
We have chosen these curricula carefully as they have a focus on inquiry and experiential learning. Students are encouraged to explore the world around them and learn through hands-on activities. Classroom spaces and learning experiences are carefully structured by our teachers, coordinators, instructional coach, and administrators. This structure allows us to facilitate an interdisciplinary approach to learning that allows students to apply their knowledge, skills, and insight from a variety of academic domains.
In Secondary School, we are committed to developing students academically, physically, socially, and emotionally. We believe that to prepare students for high academic achievement levels, we must first ensure they feel safe emotionally, socially, and physically at school. We are aware that secondary students are going through a wide variety of changes and the most important thing is for them to feel understood by adults. In essence, that is our focus at the secondary level. We strive daily to build positive relationships with the students to enhance their classroom learning experience. In turn, they will become globally-minded citizens with a strong sense of social justice to positively impact the world.
A MESSAGE FROM THE DIRECTOR
Dear Families and Friends of Verita International School,
We are excited to be opening our Secondary School in the 2023-2024 Academic Year. 
Our Secondary School has brought together a top-tier team of professionals to guide our students on their continued educational journey.  Verita is committed to offering a comprehensive, university preparatory curriculum which is challenging and engaging and broadens the student's academic and social-emotional competencies.

We continue our pedagogical commitment to providing education that is not solely about academics. Learning is a continuous and holistic process that engages the whole child. High-quality teaching supports students in their journey to discovering their place in the world and understanding their responsibility to contribute positively. At Verita, students engage in hands-on learning, design, exploration and innovation and are given a broad range of choices, enabling them to pursue their individual passions.

We see students as partners in learning and recognize that students have something to teach us:
Students can teach us about their future hopes and dreams.
Students can teach us how they learn best.
Students can teach us about the conditions that support their learning.
Students can teach us about their interests and areas of expertise as well as the personal experiences of race or otherness that shape their worldview.
Students learn by teaching.
By listening to our students, we will help them grow as learners and achieve their goals while supporting their development into global citizens.

In addition to the wide range of academic courses, the Secondary School offers an extensive range of athletic and co-curricular options. Through participation in sports, clubs and activities, students will have the opportunity to grow and learn beyond the classroom, enriching their body of knowledge that supports their continuing education to university and beyond.
We invite you to join our Secondary School for a truly impactful learning adventure.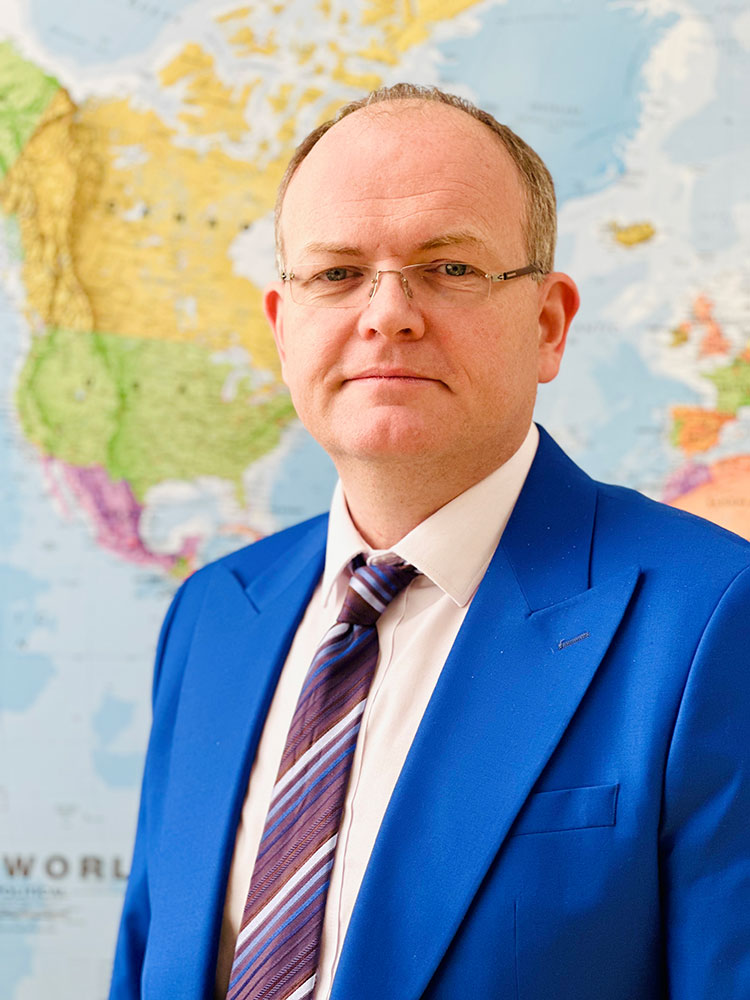 NATIONAL CURRICULUM OF ENGLAND & WALES:
SECONDARY CURRICULUM KEY STAGES 3, 4 and 5.
Key Stage 3 includes Years 7 through 9. During this Key Stage, students are helped to manage the change from Primary School to Secondary School. They are introduced to subjects at a deeper and more technical level. During this Key Stage, students are encouraged to continue developing their skills as an independent learner and critical thinker. becoming more aware of the important skills needed for later education, career and life.
Key Stage 4 covers Years 10 and 11. It is important to note that at Verita, students will participate in their IGCSE exams at the end of Year 10. IGCSEs emphasize developing skills for life. This builds on what was learned at Key Stage 3. Students sit a minimum of 8 IGCSE's at the end of Year 10, although we do have some students sitting more.
Key Stage 5 covers Years 12 and 13. During this Key Stage, students are offered a choice of pathways. Both pathways are two year programmes. the International Baccalaureate Diploma Programme (IBDP) or the Pan Hellenic Exams preparations. The IBDP is highly regarded around the world and will enable a student to gain access to any major university. The Pan Hellenic Exams are specific to students who wish to continue their studies in Greek Public Universities. 
iGCSE EXAMS
The iGCSE exams— or 'International General Certificate of Secondary Education exams' — is an evaluation exam taken by most International Secondary school students at the end of their 11 years of education.  iGCSEs are internationally recognised as an exceptional Secondary school qualification and act as the gateway to further academic study. The iGCSE's program provide an well-integrated preparation for students who will be entering the IBDP curriculum.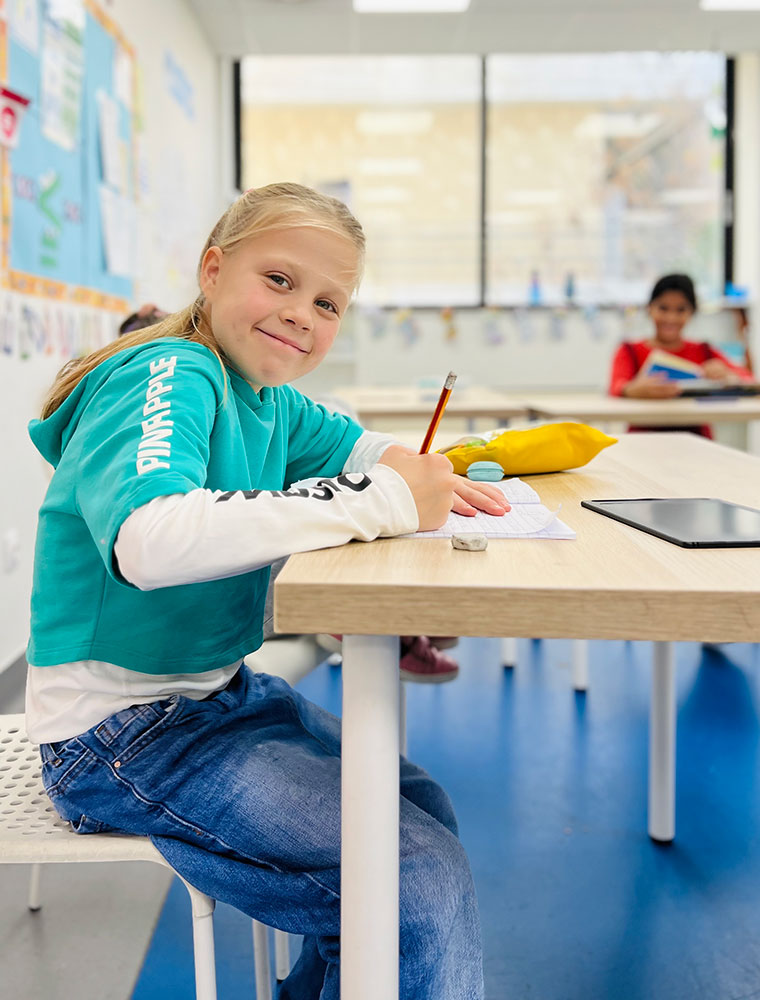 FIELDWORK EDUCATION IMYC:
INTERNATIONAL MIDDLE YEARS CURRICULUM
The International Middle Years Curriculum (IMYC) provides an enriching, engaging and rigorous learning experience for Years 7 through 9. It is practical to deliver, inspiring and relevant for students, preparing them well for the next stage in their learning.
The IMYC is a curriculum that creates meaning around a subject, enables practical learning and develops minds. It delivers rigorous and transformational knowledge, skills and understanding of all subjects, linking all learning to a conceptual theme. The IMYC creates a challenging, student-led learning environment preparing students well for iGCSE and IB Diploma Programme.
Each IMYC unit guides students to make meaning of the conceptual theme through a personal and global perspective, which they represent at the end of their unit learning through a media project. Within each IMYC unit there is a learning process designed to engage and inspire students, helping them to become confident, independent learners.
INTERNATIONAL BACCALAUREATE (IB) PROGRAM
International Baccalaureate (IB) Diploma Programme (DP) is a 2-year curriculum that will be introduced for Year 12 and 13 students.
The IB Programme is an academically challenging and balanced curriculum that prepares students in Years 12-13 for success at university and the world beyond the classroom. The curriculum is one of the more respected and globally recognised diplomas programs at the world's top universities. The Diploma Programme prepares students for effective participation in a rapidly evolving and increasingly global society as they:
develop physically, intellectually, emotionally and ethically
and acquire breadth and depth of knowledge and understanding, studying courses from six subject groups.
The six subject groups are:
Studies in language in literature

Language acquisition

Individuals and societies

Sciences

Mathematics

The Arts
The three additional required components include:
Theory of knowledge (TOK): this component is focused on teaching students to question everything they know.
It serves as a pillar to enhance students' analytical and critical thinking skills.
Extended Essay (EE): this is an independently researched and written 4000-word essay. Students explore any topic of their interests and will be paired with an academic supervisor.
Creativity, activity, and service: students use those three pillars to design and complete a project of their interest.
Verita International School will be an authorised IB World School at the opening of Years 12 and 13. As an IB World School offering the IBDP, the school will be part of a global community of schools committed to developing knowledgeable, caring young adults who will be ready to negotiate their future success and make contributions resulting in a more equanimous and peaceful planet.